HELLO, DEAR! MY NAME IS SHAYNA. I'M A YOGA AND MEDITATION TEACHER, AUTHOR AND WOMEN'S HEALTH COACH BASED IN VENICE BEACH, CA
(I'm originally from New Jersey 💃 😎 )
 I guide classes, one on one sessions and lead retreats, workshops, and trainings virtually and around the world. I lived and learned in the jungles of Costa Rica for most of my early adult life, which is where I experienced some of my greatest personal breakthroughs.
I use intuitive guidance coupled with over a decade of professional training to help you release what's holding you back from living in alignment with your truest desires.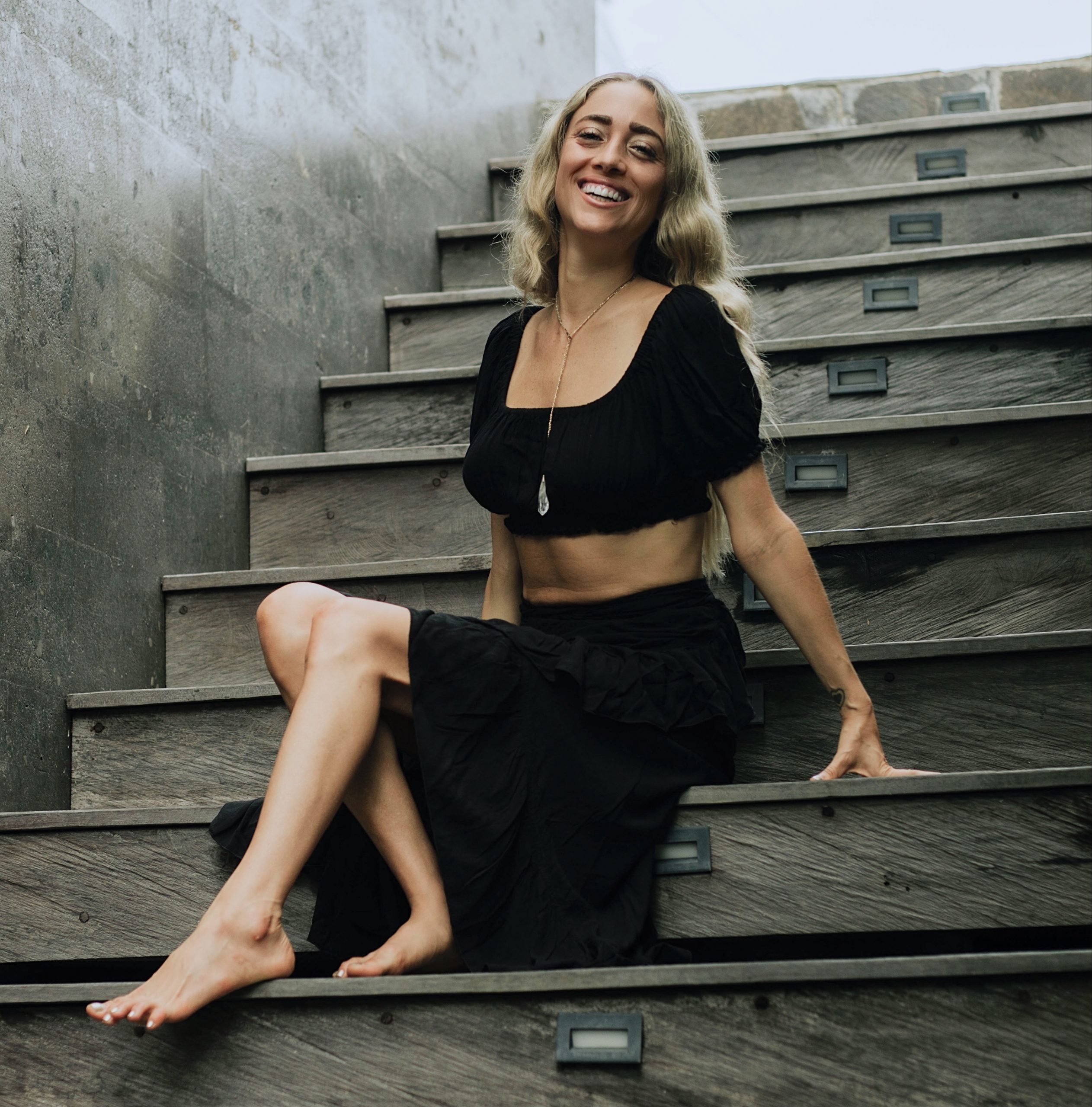 My approach moves beyond mainstream coaching
to reveal and to forgive the root causes of various health and life concerns including:
Emotional Eating

Anxiety

Self-Confidence

Relationship Imbalances

Body Shame

Scarcity Mindset

Sensuality and Sexual Wellness

And Career Choices
Everything is connected. Though it takes self-reflection, dedication and discipline to transform our health and our lives, I teach you how to do this with ease. It doesn't have to be a struggle. I learned this the hard way...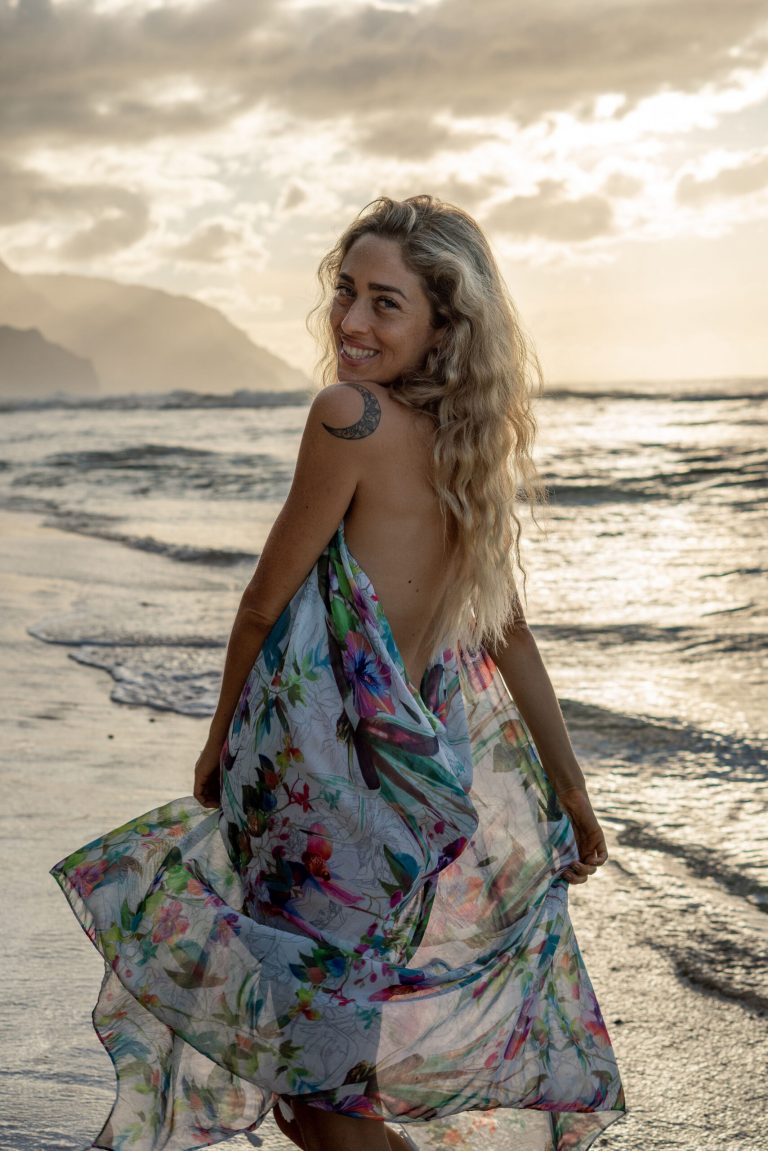 I grew up on fast food and cigarettes. Food was not a concern for me. I ate anything and everything I wanted (most of which happened to be artificial processed junk food). Years of habitual, mindless eating led to years of strict dieting which led to a compromised relationship with food and body image. Self-sabotaging habits in many areas of my life lead to me hitting rock bottom. I was in a dark place, and I couldn't see my way out.
Even my parents felt helpless and devastated and considered admitting me to an in-patient facility for people with eating disorders as a last attempt to save my life.
However, suddenly - as if touched by a miracle - somehow I got the curve.
Through self-study, mindful movement and meditation, lifestyle changes and trusting my intuition I was able to take the necessary steps to get back on track. I was finally able to apply the teachings I'd been gathering for years in a desperate attempt to heal myself. After ten years of complete disconnect from my body's wisdom, I could finally see and feel the light at the end of the tunnel. My rock bottom was a new beginning, not the end! I get chills when I think of it, as it truly felt like a rebirth. I completely transformed my life and now live from a place of embodied intuition, self-acceptance, sensuality and abundance. I have a deep yearning to spread this message with those who are struggling to love and accept themselves, let go of old habits and embrace their potential.
My experience working with clients from all different backgrounds around food and nutrition have led me to realize that food isn't the only source of nourishment to ensure long-term wellbeing. We require nutrition on all levels - relationships that feed us, creative projects that keep us inspired, people in our lives who support and uplift us, self-care rituals and physical movement that we truly look forward to, solitude and introspection and a career path that feels aligned with our values...
Own your voice, embrace your true desires, and get ready to make your dreams a reality.
Professional Studies
Under the guidance of Don and Amba Stapleton, Ph.D. at Nosara Yoga Institute, I've completed over 500 hours of training including Interdisciplinary Yoga, Pranassage Bodywork, and HeartRise Children's Teacher Training. Additional yogic studies include Ashtanga Vinyasa Yoga, Iyengar Yoga, Tantra Yoga and Vipassana Meditation. I am also a certified Tao Tantric Arts Practitioner specializing in Qi Gong, Energy Work, Breathwork, Dynamic Meditation, Trauma Informed Leadership, Remote Healing, Self-Massage and Jade Egg Practice for women. I also specialize in teaching Yoga Philosophy. My teachings are all rooted in ancient traditions yet adapted for modern times in order to make them accessible and fun.
Graduate & Board Certified Health Coach
Institute for Integrative Nutrition in NYC
Undergraduate Degree in Journalism
University of Rhode Island
Member + Contributor
American Association of Drugless Practitioners and the Columbia University Teacher's College