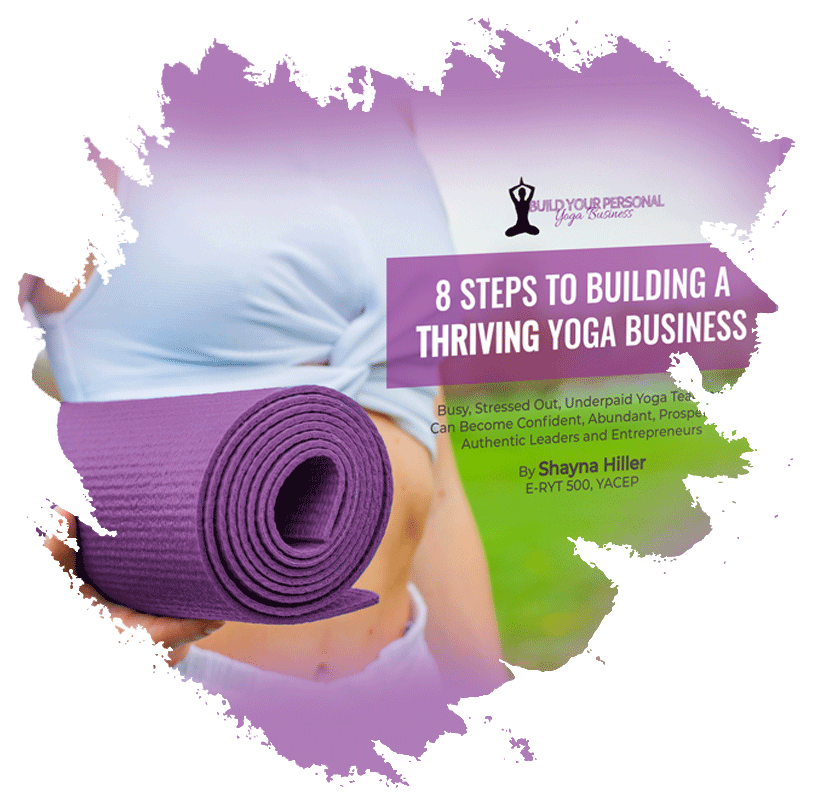 BUILD YOUR PERSONAL YOGA BUSINESS: FREE EBOOK
The Step By Step Guide By Shayna Hiller
Calling all yoga teachers, lightworkers and wellness experts!
Are you ready to take your career to the next level?
To serve more people and generate a prosperous life while conserving your energy?
I created this completely free e-book because it's something I truly wish I had as I embarked on my yoga teaching journey over a decade ago. You will learn specific steps to deepen your impact as a yoga teacher, gain more followers, run successful retreats and workshops, achieve financial balance, discover your authentic voice, and more. I used to be turned off to the idea of 'marketing', especially in the realm of yoga. But I now realize that marketing is the way we can connect with, inspire, and influence a greater audience. You have a message that needs to be heard.