Sensuality is just as vital an ingredient for overall health and well-being as eating well and exercising.
When we are out of touch with our sensuality, that disconnect likely be reflected in our lives in various forms such as: unhealthy habits, limiting beliefs, toxic relationships, comparison, self-judgment, unfulfilling work, menstrual issues, digestive issues and a distorted relationship with our bodies.
Imagine you trusted and followed your pleasure... that which lights up your soul and turns you all the way on. Instead of avoiding or making excuses that it's 'impossible' to live your life based on what feels good, I encourage you to question why you have been resisting her for so long? Is it because you think the ecstasy will be too much to handle? Out of control? Or is there some part of you deep down that believes she's not worthy of experiencing Heaven on Earth?
Imagine being so in touch with your body that you trust and follow her natural impulses. Instead of following some pre-planned formula or diet, you intuitively know what is best for you. You are connected with the wisdom of your womb.
My studies in Taoism and Tantra have led me to completely transform my relationship with my femininity and it is my intention to revive these lost sacred arts so you can reclaim what it means to be an embodied, empowered woman in our world at this time.
The truth is... your power resides in your pleasure.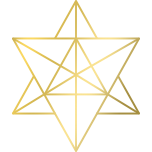 Awaken Your Senses To Live An Orgasmic Life
Here are just a few of the numerous juicy benefits of awakening your sensuality...
Attract a partner and nourishing relationships
Deepen existing relationships

Make clear decisions

Regulate your menstrual cycle
Heal from eating disorders
Feel more pleasure in your body, mind and life
Attract abundance and prosperity
Strengthen intuition and psychic abilities
Align with your purpose & find your voice
Balance masculine & feminine energies
Set boundaries and cultivate clear communication
Awaken the flow of sexual energy for health and wellbeing
Tone and strengthen your organs
Feel peaceful and free
Ready To Reclaim Your Feminine Wisdom?
Sacred Feminine Services Include:
Cord cutting
Menstrual Regulation
Womb Clearing
Shamanic Healing
Tantric Bodywork
Energy Work
Remote Healing
Sensual Awakening
Qi Gong & Yoga
Dynamic Meditation
Breathwork
Self-Love Rituals
Jade Egg Practice
Tao Breast Massage
Ready to schedule your powerful session?
Schedule your free consultation now to learn more about these services.
Have questions before your free consultation?
Contact me through the form below for more information.
Not quite sure yet?
Sign up so you don't miss upcoming info about these orgasmic offerings!