200 Hour Virtual Yoga Teacher Training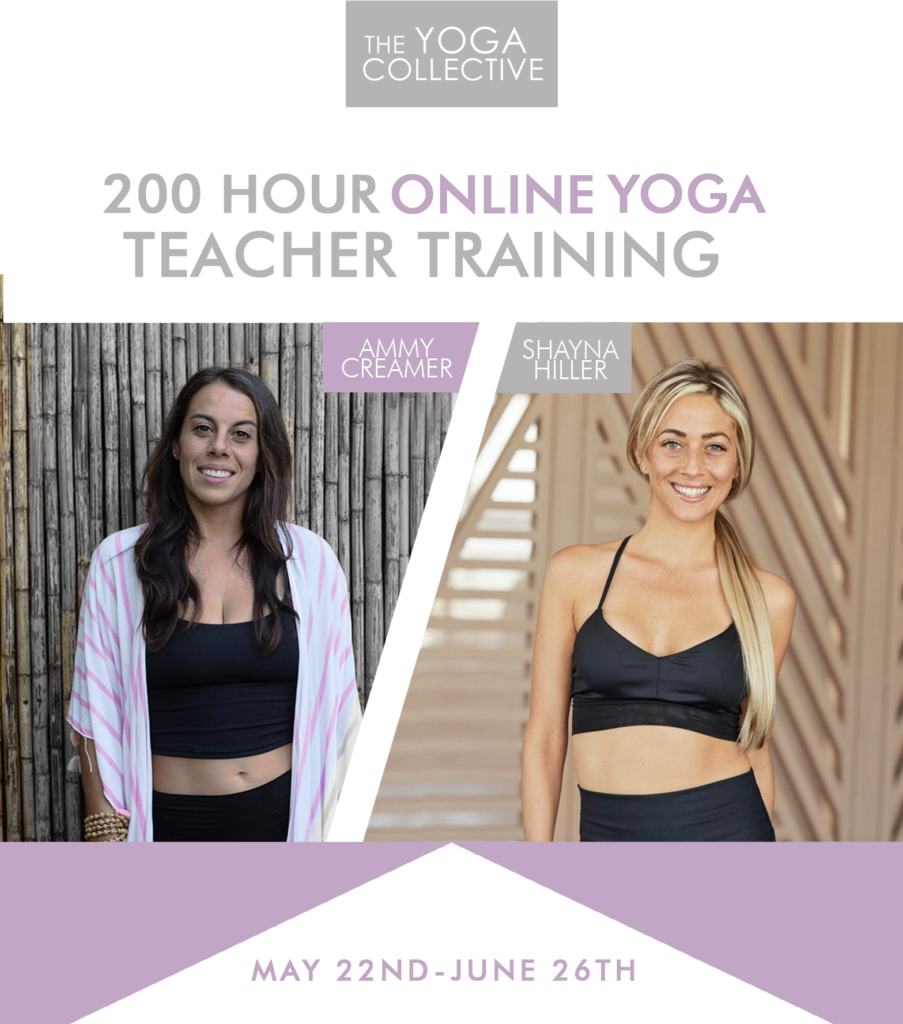 Discover your purpose. Deepen your practice and step into your full potential as a leader!
Join me and my amazing co-teacher Ammy Creamer for this unique experience hosted by The Yoga Collective; a 200-hour Yoga Alliance certified Teacher Training right from the comfort of your own home!
This training is an invitation to go beyond the academic study of yoga and to learn how to implement the teachings into your everyday life. The teachings shared during this training will provide the full spectrum of tools and techniques that will not only deepen your own practice but will allow to uncover your voice as a teacher. You will receive an in-depth training of how to create a successful yoga career, build confidence and create a life of prosperity and freedom while improving others lives and health.
The training is rooted in Vinyasa style yoga and dives deep into yogic philosophy. This intimate virtual training also touches upon other popular disciplines of yoga including meditation, Tantra, Yin, Hatha and Breath Work. We do not leave out the deep stuff! It's difficult to find a teacher training that embraces the tradition of yoga; not just the physical practice. And while we will most definitely get into every joint and muscle and tissue and cell, we believe yoga philosophy is just as crucial to break down as the physical postures. You will learn how to live the yogic lifestyle in your everyday life and understand the subtle workings of your mind. This type of knowledge can radically improve your quality of life, reduce stress and provide an overall feeling of well-being and creativity.
This training is accessible to all levels of practitioners; whether you are a seasoned yogi or a beginner. Regardless of if your intention is to make yoga your career or not, this training will help you gain confidence, peace of mind, inner and outer strength, a detoxified body and a deeper connection with your true purpose.
This is a rare and special opportunity to receive your 200-Your Certification approved by the Yoga Alliance'. Due to the uncertain times in our, the Yoga Alliance has approved this entire training to be completed virtually to make it accessible and convenient.'