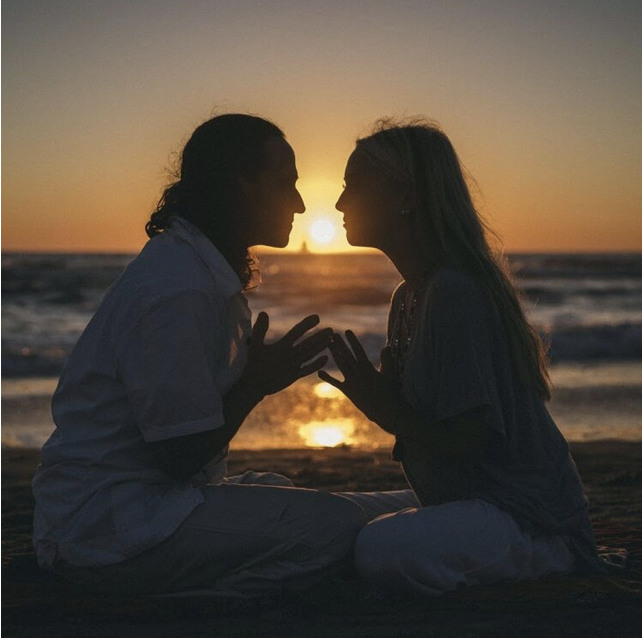 Virtual Tantra Workshop
TANTRA it's not what you think! Or is it ?!?

TANTRA is often presented as a formula for mind-blowing SEX.

And while it is true that TANTRIC practices can enhance our experience of life on multiple levels – and sex is part of life – TANTRA is so much more than that!

TANTRA is a high form of YOGA, a MEDITATION, a PHILOSOPHY, a WAY OF LIFE to inspire us to living life more elevated.

The translation of the Sanskrit word TANTRA actually means EXPANSION and WEAVING.

The work of TANTRA – according to tradition – is to burn through the limitations that blind our perceptions and prevent us from experiencing the divinity in all things – the divinity in the moments of beauty and in the moments of heartbreak. That both – hardship & bliss – ultimately give us the opportunity to understand and experience true authentic personal growth and the richness life has to offer.

TANTRA helps us to elevate mundane moments to something more meaningful – you may even say more sacred.

The result of practicing this HIGH FORM OF YOGA is the ability to live life from a more heart-centered space, guided by internal wisdom and experience life on a higher vibrational level: with all our biological senses activated leading to more bliss through increased awareness of sight, sound, touch, hearing and taste.

In this workshop you will be guided through non-sexual practices leading to…
– Feeling internal expansion while weaving the energy of body, mind & spirit to upgrade your human operating system.
– A first-hand experience of what it means to live guided by the heart
– Stepping into heart centered leadership, more success, authenticity, creativity and more love.
This workshop is for SINGLES (experiencing the workshop by themselves) and COUPLES (who may wish to experience this workshop together) alike. All are welcome!

unplug live
FRI, 9/25 | 7:15pm-8:45pm | $35