My Latest Intuitive Eating Recipes
Hey Friend…
If you follow me on IG, you probably know I love cooking. Cooking is a meditation for me, and it's also a creative endeavor that enhances my life in many ways, beyond just physical health. 
I receive inquiries about recipes all the time, and the truth is, I don't follow them! Not only am I an intuitive eater, but I'm an intuitive chef as well… and I want to share more about this with you, especially if you feel stuck when it comes to figuring out how to easily prepare foods you enjoy… or if you never feel satisfied, even after eating a large 'healthy' meal.
As a Health Coach for the past 14 years, I have sent out hundreds of recipes and meal plans to people — yet still, there is some sort of a block. Despite having the recipe laid out in front of them, people still opt for takeout. This blockage can appear as feeling 'too busy' to cook, or recipes seeming too involved, precise and overwhelming. Sometimes, having too much structure can also block us from feeling excited about preparing nourishment for ourselves.
So first things first — carving out the time and space for cooking is essential. If you want to develop a meditation practice and a healthy relationship with food, this is the perfect place to start. There are always a bunch of other things I could be doing, but cooking is a commitment I make to myself for my health and my personal creativity. Spending time in the kitchen in this way benefits other areas of my life, and it can help you too. Practice is key. And even once per week is better than none. A little bit goes a long way. Be gentle with yourself.
Some of the ways intuitive cooking can positively affect other areas of your life:
More confidence
Greater trust in self
Enhanced creativity
Feeling more relaxed overall
A sense of empowerment
I'm going to share a couple of my latest 'intuitive' recipes with you. If you're someone who depends on numbers, measurements and specificity, this may be a (frustrating at first but eventually fun) learning curve. I'm deliberately sharing this with you in order to help awaken your own inner intuitive chef and intuitive eater. To help you balance your masculine and feminine energies. Oh, and this also applies to you if you don't consider yourself a 'chef' by any means! It's a win/win! 
One of the most important aspects of intuitive cooking is leaving room for learning. I don't call them 'mistakes' or 'errors'. If a child paints a picture outside of the lines, will you yell at that child for not keeping it within the boundaries? No, it's a learning process… and sometimes, painting outside of the lines is needed! It's your own expression. Trust yourself.
As you gain confidence in your ability to create a nourishing delicious meal for yourself, this confidence will seep into other areas of your life. Instead of depending on pre-made recipes or systems, you will begin to develop your own methods that work for you. Living in alignment with your truth. It is a very liberating space to operate from. 
I will admit, I do sometimes research recipes in order to get inspired and then feel into how I can easily recreate them into something I will enjoy and that feels accessible and easy. I don't love chopping, and I don't love intricate recipes! I'm all about simplicity and yumminess. 
I suggest you try to make the following 'recipes' yourself and see how they turn out. Notice there are several ways you can add in creative twists depending on your taste buds:
Creative Creamy Dill Dressing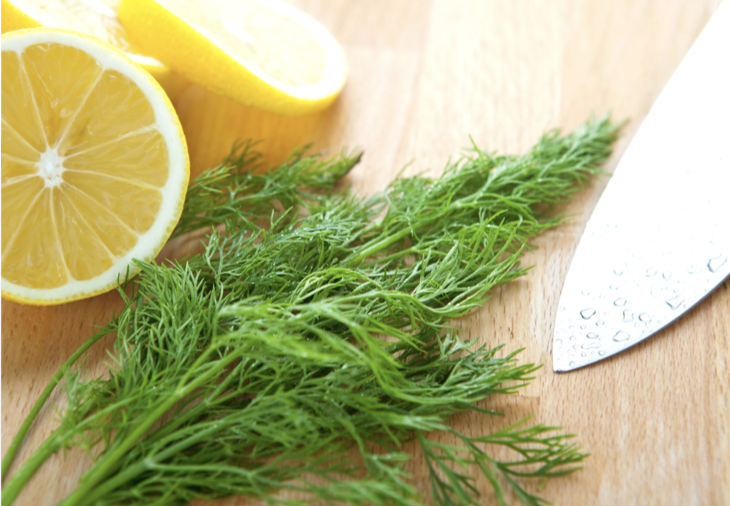 This dressing can be used as a salad dressing or even a creamy sauce poured over steamed veggies or a piece of fish. It's incredibly versatile!
Ingredients:
Handful of raw cashews (ideally soaked in pure water beforehand for at least 30 minutes)
Olive oil 
1 lemon
1 clove garlic
1 bunch dill (if you don't like dill you can replace this with parsley or cilantro)
Sea salt/pepper to taste
Water
Optional: nutritional yeast
Directions:
Put the cashews in a high-powered blender
Pour olive oil into the blender (I don't measure, but it's usually around 1/3 cup)
Add 1 clove garlic
Add juice of 1 lemon
Add the dill (or herb of choice)
Add sea salt/pepper to taste
Add a splash of water
BLEND*
*If you want the dressing to be less thick, add more water as it's blending.
Intuitive Mushroom Soup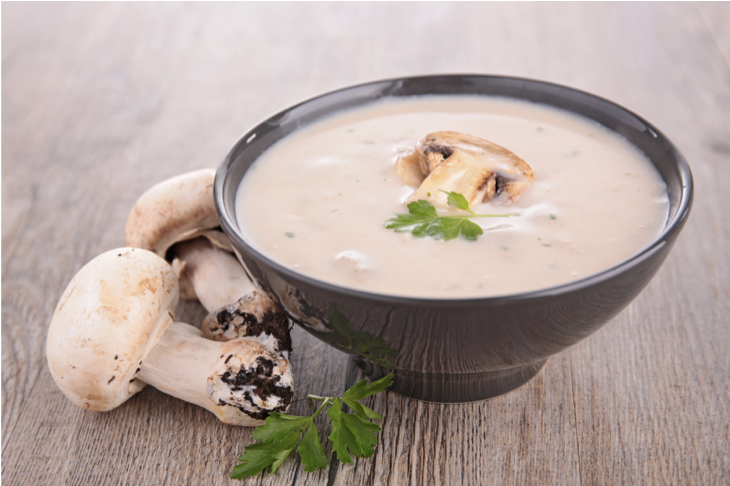 Ingredients:
Approx 15 baby bella mushrooms, cut in half
1 leek
Ghee or Olive Oil
Vegetable Stock, Mushroom Stock and/or Bone Broth
Sea Salt/Pepper
(yep, those are the only ingredients! No excuses!)
Directions:
Saute the leeks in ghee or olive oil in a big pot. Personally, I love using ghee.
Once the leeks are beginning to brown, add the pre-cut mushrooms and fry on high until they begin to brown
Add the broth. Again, you can simply use veggie broth or mushroom broth or a combo or even bone broth if that's your jam! I add approx. 1.5 quarts of broth.
Simmer on low heat for approx 20 minutes.
With an immersion blender, blend the mushrooms into the soup.
Add sea salt and pepper to taste.
*The more mushrooms you add, the creamier the soup will be. You can always plop some extra shrooms into the broth if you feel there aren't enough. AND you have the luxurious freedom to add other varieties of mushrooms if you dare! I've been adding oyster and lion's mane and also drizzling a bit of truffle oil at the end!
Any cool creations you've come up with on your own? Feel free to leave a comment. And of course if you make any of the above recipes, let me know how they turn out. :-)
You are a creative being, and you deserve to give yourself the time and space to play, explore and see what happens!
Oh, and listening to some good music always helps me channel my intuitive culinary skills too! You've got this. 
xo,
Shayna